Online Safety
The world in which we live with modern technology is a very quick and fast paced one. You can purchase something over the Internet from the other side of the world in seconds with just a few clicks and some banking details. However, whilst finding yourself in a whirlwind of email address, passwords and pins you should always keep your wits about you as sometimes websites arenít always what they are cracked up to be.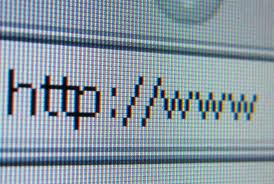 When you go to a real shop, you may think twice before purchasing if the shop wasn't in good condition and the shopkeeper wasn't friendly or knowledgeable on his products. So when youíre online, this should be no different especially in the world of online gaming. With this in mind its worth bearing a few things in mind to ensure that you are not caught out by a fraudulent website. Many online companies try to tempt you in with promotions and the ability to set up an account in minutes before you realise what you've agreed to. To counter this it is always worth checking the terms and conditions on any form you're asked to tick and confirm on before advancing. Another way is to use tried and tested websites with a name you can trust. Many of the larger gaming companies you may have heard of such as established bingo website Chitchat may be a good place to start if you are a novice player or aren't sure about your first time playing for real money. When entering any card details it is also worth noting if the webpage uses recognised payment methods or money transfer applications to ensure that your transactions are recorded.
Finally, if you are unfortunately a subject of a fraudulent site then share the web address to other users as a bad place to play. The online gaming community is a very tight-knit one, so use forums and comparison sites to check with seasoned players whether any site you are considering should be trusted. Don't let this put you off having fun, but always play safe!